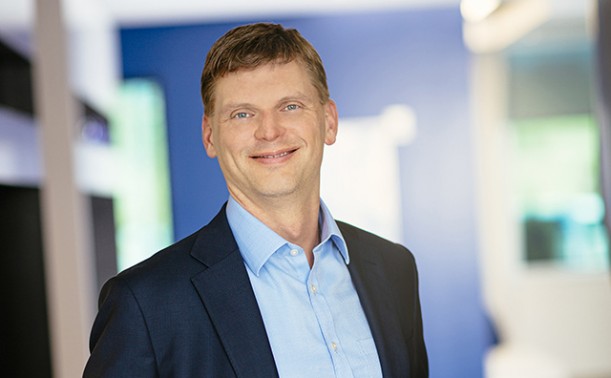 *Written for The Omaha Daily Record, 10/17/2019
Using top of the line technology and cutting-edge methodologies, Dr. Lance Kugler is changing the face of vision correction in the Omaha metro area by focusing not only on delivering life-changing vision results, but also on world-class customer service.
Most people know about laser eye surgery, known as LASIK, but there are seven different types of vision correction and restoration procedures. Kugler Vision is the only practice in Nebraska to offer all of them.
As a result of their dedication to patient care and stellar success in their field, Kugler Vision was named the recipient of the Small Business of the Month Award by the Greater Omaha Chamber.
Kugler Vision's specialization in a variety of procedures allows each patient to be matched to the best procedure for their unique needs at any stage of life, so that they may live their lives to the fullest without the need of glasses or contact lenses.
Because the eyes can be affected so drastically by lifestyle, Kugler said it's a "really critical time" in history for eyesight. With so many new cases of nearsightedness being diagnosed, humankind is near the verge of an epidemic. This is caused, according to Dr. Kugler, "due to screens and kids spending a good part of their time indoors," which he says tends to worsen near-sightedness.
Proper contact lens care is another important issue.
"The No. 1 reason an adolescent is in the emergency room is because of a contact-related eye injury," Kugler said.
With teens and young adults neglecting to replace or thoroughly clean their lenses, a multitude of health issues can arise, causing severe long-term damage.
Once the eyes have fully finished developing between the ages of 18 and 21, Kugler Vision can assess and treat nearsightedness, farsightedness and astigmatism with techniques such as the Modern LASIK treatment. Those who are not LASIK candidates generally qualify for another procedure- like the ICL permanent contact lens procedure, PRK or SMILE vision correction. For those dealing with age-related near vision loss or blended vision, Corneal Inlay or Refractive Lens Exchange can reduce or eliminate the need for readers or bifocals.
As the price of glasses and contact lenses continues to increase, the cost-effectiveness of vision correction improves. Vision correction "pays for itself" after about five years, given the cycle of purchasing glasses and contacts coming to about $1,000 per year.
Due to new developments and the continued advancement of technology, worries about vision loss are now becoming a thing of the past. For those individuals who have been told they are not a candidate for LASIK or other vision correction, Kugler urges patients to visit their office near 180th and Burke streets.
"Over 80% of the patients that come to see us have been told at some point that they aren't a candidate for a procedure," he said.
While some might not be a candidate for LASIK specifically, there are other options for astigmatism, myopia and hyperopia.
Many patients are surprised by how quickly and easily their corrective eye procedures are performed. Kugler said LASIK can be finished on both eyes within nine minutes and allow patients to go back to work the next day.
A testimonial from a patient shared by Kugler Vision said they were nervous, but the clinic staff is reassuring and supportive.
Self-described as, "the outsiders in medicine," Kugler's drive for ethical practices in such a specialized field led him to start the clinic.
One clinic employee, Kori Walker, said she was a patient before she was an employee.
"I actually came in for an appointment, and I thought, 'This looks like a fun place to work,' and asked to fill out an application," Walker said, adding after almost one year of work: "I couldn't be happier to work here."
With a team of passionate individuals and expert physicians in their field, Kugler Vision meets the gold standard in vision correction. They have the ability to diagnose and fix a specific problem which, in most fields of medicine, "is pretty rare," Kugler said.
Using this technology to fix vision permanently and with predictable results, Kugler said, "that is very satisfying. We believe in how we do things … it's a really engaged process."
To take a self-test, find out more about vision correction procedures or schedule a consultation with Kugler Vision, call 402-558-2211 or visit lasikomaha.com.